Seven trendy ideas from Three A's Interior Design & Décor, the top interior design company in Malaysia
4 min read
Our surrounding environment greatly influences us – be it our office or home. Spending a lot of time in dark, gloomy surroundings can dampen our mood, just as sitting on ill-designed furniture can cause all sorts of aches and pains. Hence, paying particular attention to designing our home or office can significantly impact our quality of life.
Three A's Interior Design & Décor is a top interior design company in Malaysia, creating comfortable and stylish living and working spaces for clients for over two decades. We employ some of the best interior designers in Malaysia who are adept with the latest global trends in interior designing. We love a stylish room, and we love to design one for our clients.
We want to share a few of our top ideas with you.
Happy Reading!
#1. Warm colours all the way
Colours play an essential role, not just in our lives but in interior design too. Colours evoke emotions, tell your story, and bring a space to life. Hence, colour is the first thing we focus on while designing a room.
A few years back, warm colours were replaced by relaxing colours such as purple and blue. But the trend has changed again. 2022 is the year of warm colours, with beige dominating the trend. Pair it with one bright-coloured wall or keep it monochrome – this is the easiest way to get a stylish room.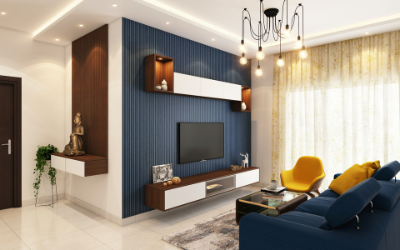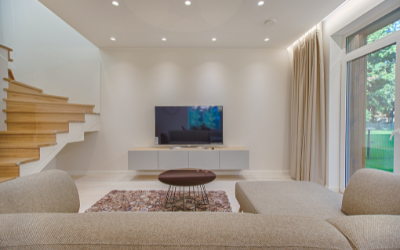 #2. Statement ceilings
For a long time, walls were bright, and ceilings were monochrome. But the trend has reversed. Having statement ceilings and daring colours is an excellent way to wow the visitors.
Use bold colours, patterns, mirror fixtures and anything else you can think of. You can also have some painted art on the ceiling. It can make a room look quirky yet fashionable.
#3. Multi-functional spaces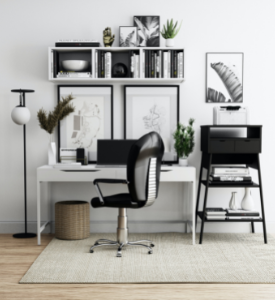 For years, interior designing was all about designating specific places for specific purposes – sitting areas, dining areas, meeting rooms, workspaces, etc. However, the trend has now changed to multi-functional spaces. Such spaces' beauty allows people to make the most out of any available space.
This flexibility is beneficial to people living in smaller spaces.
Opt for fold-out tables and chairs, furniture with subtle wheels that make shifting them easier. This will help you transform any space instantly – such as a living room to a dining room or a workspace to a meeting area.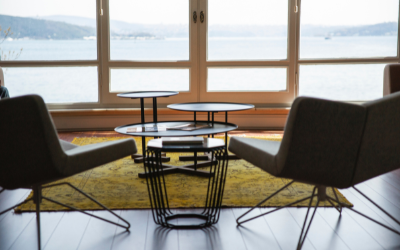 #4. Traditional Nouveau design
Another design trend in style these days is the traditional Nouveau design. Nouveau is a decorative art style which flourished between 1980 and 1910 in Europe and the United States. It is characterized by the usage of long, sinuous, organic lines and was used in various aspects of life such as interior design, architecture, jewellery, glass design and much more.
In this 2022 trend, Nouveau design is being used with a futuristic twist. We are talking of using lots of blue, a magnificent piece of furniture, a nouveau design vase or something in similar lines.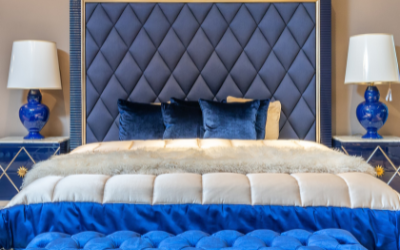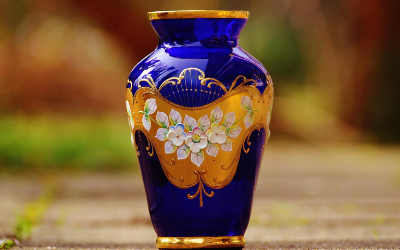 #5. Sustainability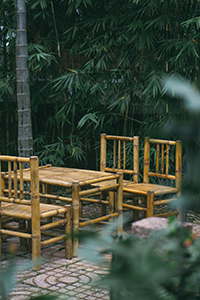 Like all other aspects of life, eco-consciousness has become an essential aspect of interior design. More and more interior designers worldwide are paying attention to building sustainable homes.
People prefer to live amongst nature, have more greenery indoors, go plastic-free, and opt for used furniture rather than cutting a tree to build a new one.
Incorporating sustainability in your home design can have a long-term impact on your life. You can not only live a healthier life but also actively contribute to the environment. Go for bamboo rather than hardwood floor, choose indoor plants, and have a small kitchen garden – the more, the better.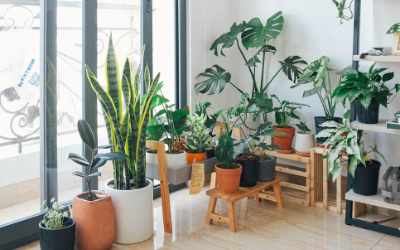 #6. Minimalistic home office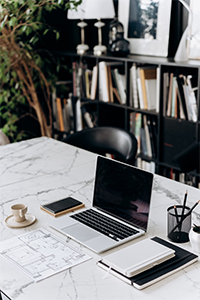 So, now that we have had the taste of working from home, many of us like it that way, don't we? At least we would like to have the option to work from home sometimes if we feel like it. Hence, having a functional home office is essential….and, more importantly, a comfortable one.
Home offices have come a long way since the beginning of the Covid-19 pandemic. Today, you can find many ideas for a home office if you search online.
We suggest having a minimalistic home office with a decluttered workspace, a proper desk and an ergonomic chair.
Suppose you don't have the space to put an appropriate desk. Keep a small plant in your workspace and pay attention to the lighting. At least get a lap desk to keep your posture right.
#7. Homework spaces for children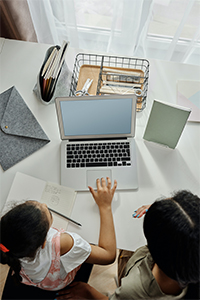 Well, children are the boss of any house. So, no design idea list can be complete without including a space. Inspirational homework areas are the flavour of the year, especially in today's world when they sometimes have to attend online classes.
Make your kid fall in love with their home school. Ensure their room is fun and developmental. Think interactive intelligent boards, plenty of plug-in points, high-speed internet, motivational posters and lots of fun and educational toys.
Three A's Interior Design & Décor is Malaysia's top interior design company, providing free consultation to clients interested in transforming their living and working space. Did you like the above ideas? Would you like to know more?
Click here to book your free consultation today!