Planning to renovate your home? Why this condo interior design company in Petaling Jaya stands out?
4 min read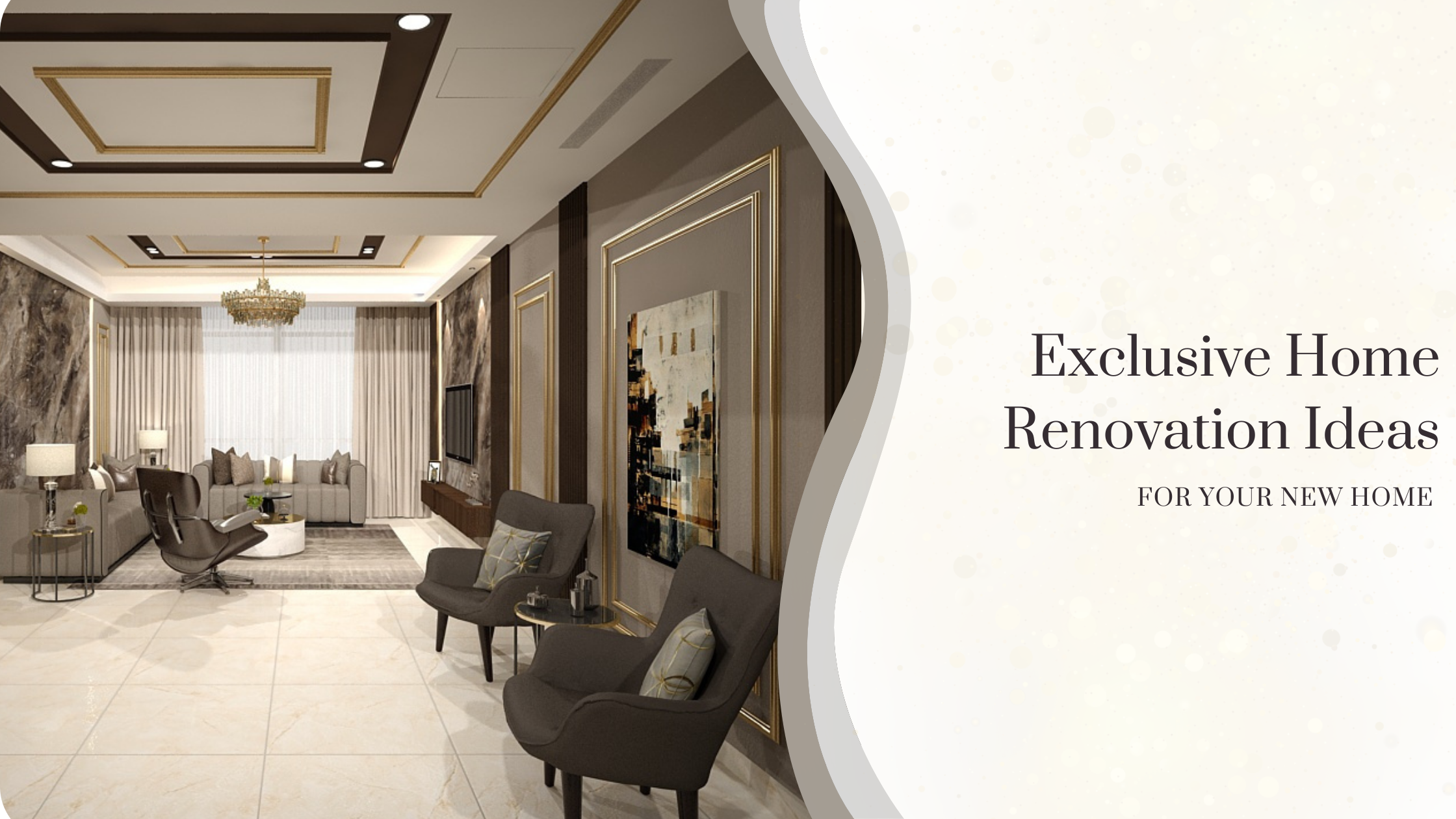 There is no place like home.
When we think about home, we think about the cosiest place on earth… a place where we can be ourselves.
Making the proper use of available spaces, using the right kind of lighting, and utilising natural lighting to the fullest extent is of primary importance when designing the interiors of a house. A lot of hard work goes into creating a relaxing and comfortable place. And some brilliant ideas, too.
Have you been planning to renovate your home? Why not implement the latest designs and exclusive ideas to not only make it cosy but efficient.
Don't worry. It is not as complicated as it sounds! Three A's Interior Design and Décor is a leading interior design company in Petaling Jaya that can help. Here's how:
1. Space planning
One of the most important things to keep in mind while renovating your home is space planning. Space planning can directly impact the success of designing a house. Without proper planning, a room can look awkward and sometimes even disastrous. The needs of a room and its functions define the design of a room. For example, the space planning of the kitchen will be pretty different from that of the living room. While the kitchen will have ample cabinets, having large amounts of cabinets in the living room may be catastrophic.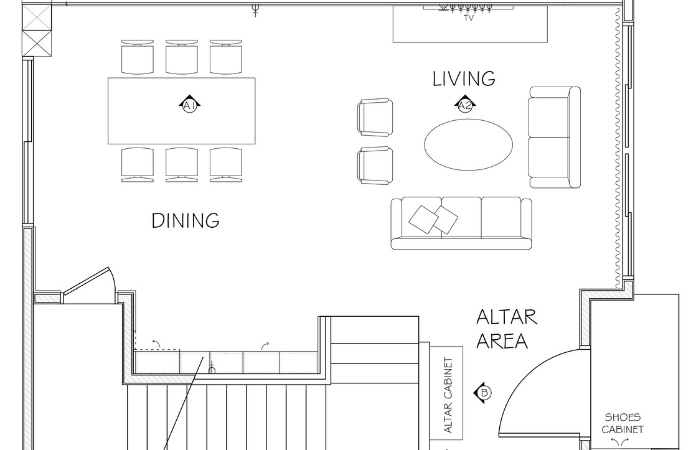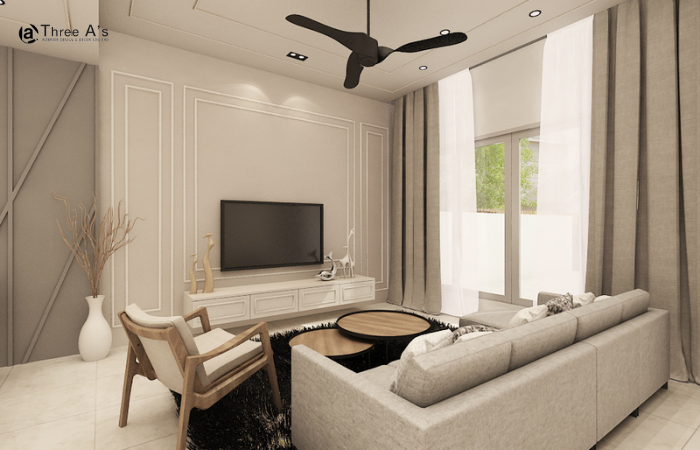 The experienced designers at Three A's Interior Design and Décor understand space allowances and furniture sizes, which helps them put every inch to the proper use. The focus remains on accomplishing tasteful and comfortable placing objects in a room to work like notes in a wonderfully composed musical piece.
Need the latest ideas for your new kitchen? Here are a few recommendations for you to consider.
2. Floor finish
Flooring is often not given due importance, although it sets the tone for an entire room. Instead, people tend to concentrate on furniture, lighting, cabinets and other areas within eye range. Floors have a massive visual impact on sensory aspects.
Hence, choosing the right floor finish and executing it beautifully is crucial.
The qualified interior designers at Three A's Interior Design and Décor, have an extensive understanding of floor structures and imaginative solutions up their sleeve. They have experience conceptualising and implementing the best solution for a house – from wooden and porcelain flooring to textile floors and natural floors.
3. Furniture arrangement
The best space planning is one that allows circulation – not only air but foot traffic as well. Hence, furniture arrangement is of primary importance while planning the design of any room. Furniture works as a circulatory and functional element of any room. They need to be placed optimally, leaving enough space for people to walk about freely.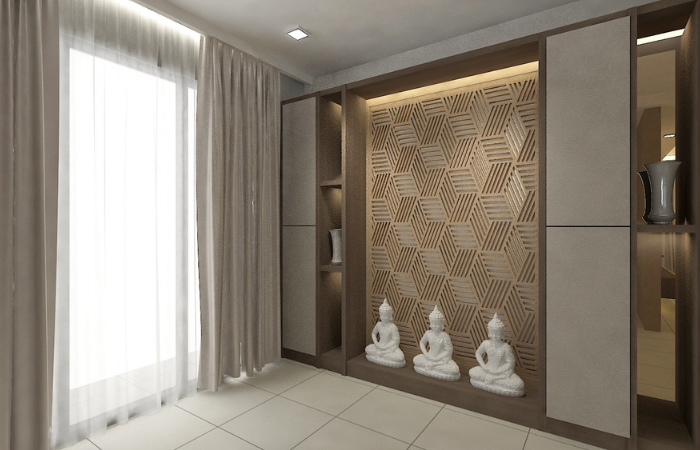 The designers at Three A's Interior Design and Décor are equipped with the right kind of experience to provide innovative ideas on furniture placing while keeping in mind aesthetic and functional aspects.
4. Colour and material matching
Colours and materials set the tone and mood of a room. A room painted with very dull colours can make you feel low. Extraordinarily bright and over-the-top rooms will probably give you a headache, while a room with well-matched colours can make you feel vibrant. The same applies to materials.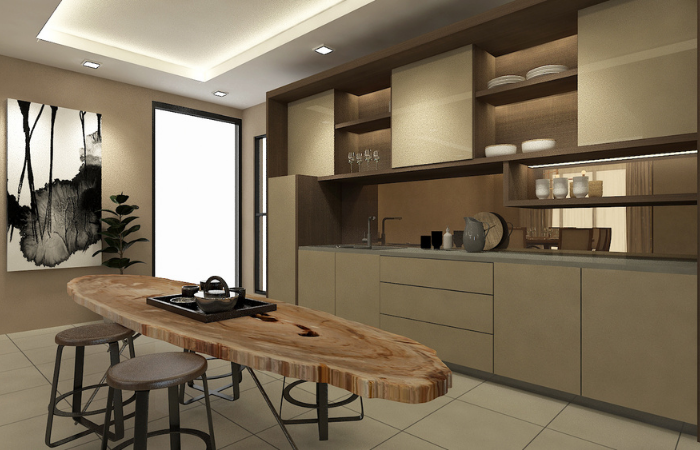 At Three A's Interior Design and Décor, designers have an in-depth understanding of various colour combinations and materials that suit those colours. This helps them come up with the right mix that can bring a world of difference to your day to day living. Suggestions are arrived at by extensive interaction with the clients about the purpose a room will be used for.
5. Lighting solutions
Lighting is another aspect that sets the tone and mood of the room. It can have a lasting effect on the mental health of the room's occupants. Living in a gloomy room can harm your mood, while a brightly lit room can brighten your mood instantly.
Immense work goes into deciding and planning the lighting of a room. Three A's Interior Design and Décor are endowed with more than two decades of experience in lighting up homes and people's lives. The team has an extensive understanding of incorporating the mechanical and electrical systems of infrastructure and wiring into the design without compromising the aesthetic. This forms a part of the M&E plan created by them for the contractor to follow. Their expertise lies in making the proper use of natural lights and balancing it effectively with artificial lights.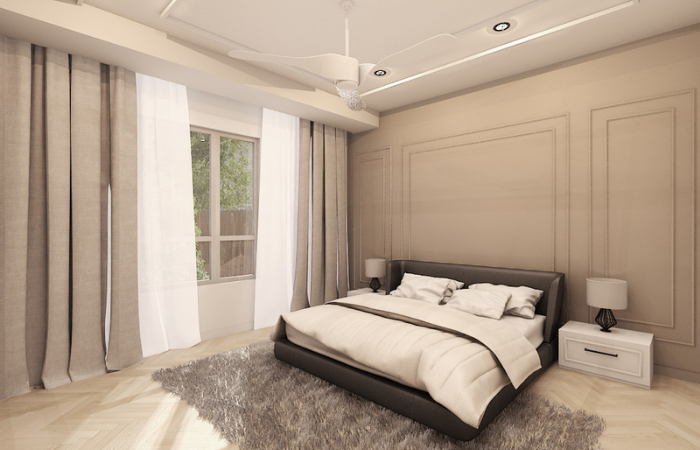 Apart from that, this interior design company in Petaling Jaya is also experienced in other aspects of interior design such as elevations drawing, reflected ceiling plans, 3D perspective drawings and much more.
The company has been transforming homes in Malaysia since 1999. The passionate team is so well-known for its client care.
If you've been looking for an interior designer for renovating your home, look no further.
Three A's Interior Design and Décor are here for you. With more than two decades of experience, we consider ourselves experts in home interior designs, especially in PJ. We are fast, efficient, and, most importantly, customised to suit your budget!
Get in touch for a free consultation today!